STUD FEE: CLOSED TO PUBLIC!!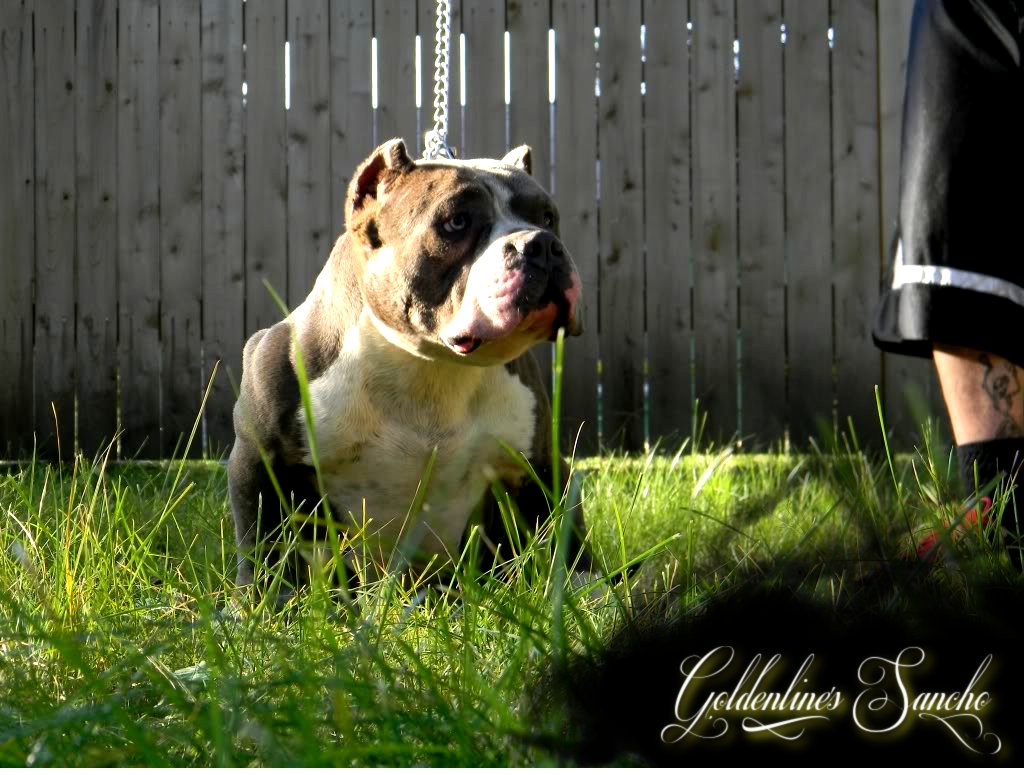 CLOSED TO PUBLIC!!!
Our Foundation Stud...
NW Goldenlines Sancho
aka 91West Sancho one of the very first registered Goldenline Bullies...
Hes off Goldenboy's Dream Team litter Goldenboy X Lady Gotti... Known as One of Goldenboys best litters.
WE WILL BE SELLING PUPPIES OFF SANCHO... FOR SOME EXCULSIVE BLOOD GET AT US...
CALL OR TEXT TODAY (541) 817-5866
ALSO YOU CAN EMAIL US nwgoldenline@yahoo.com